FACTS
The biggest stage in Volleyball
CEV EuroVolley 2021 Women is the ultimate Volleyball party and the continental showpiece event for women's national teams. After the major success of a truly history-making 2019 edition, four countries – Serbia, Bulgaria, Croatia and Romania – are playing host to the 2021 event, which features the top 24 teams in Europe. Tickets are now on sale for you to witness Volleyball at its very best across four iconic venues in Belgrade, Plovdiv, Zadar and Cluj-Napoca!
TICKETS
Tickets for BELGRADE
Štark Arena, previously known as Kombank Arena and Beogradska Arena, has become Belgrade's trademark and one of the symbols of the Serbian capital. The facility fully meets the latest standards demanded by big sports events and shows. The complex consists of three units: a large hall, a smaller hall and the parking space. The large hall covers an area of 48,000 m2 and has a seating capacity of 20,000 to 25,000, depending on the event configuration. Since its official opening in 2007, it has hosted many concerts, family shows and sports events, such as the Eurovision Song Contest, the Summer Universiade, Davis Cup and Fed Cup, World Basketball League, Volleyball European Championship, Volleyball World League Finals and many more.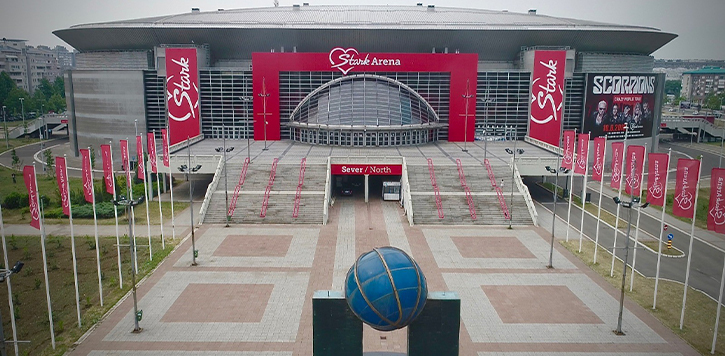 Tickets for PLOVDIV
The construction of the iconic Kolodruma sports hall finished in 2015. With this infrastructure, the city of Plovdiv is able to welcome major competitions such as the CEV EuroVolley 2021. Kolodruma has already played host to Volleyball matches of the highest level, including the Champions League Volley home fixtures of VC Maritza PLOVDIV and matches of the Bulgarian women's national team in the CEV European Golden League 2021. Plovdiv is a favourite tourist destination, with a charming old town and an ancient coliseum among the major attractions.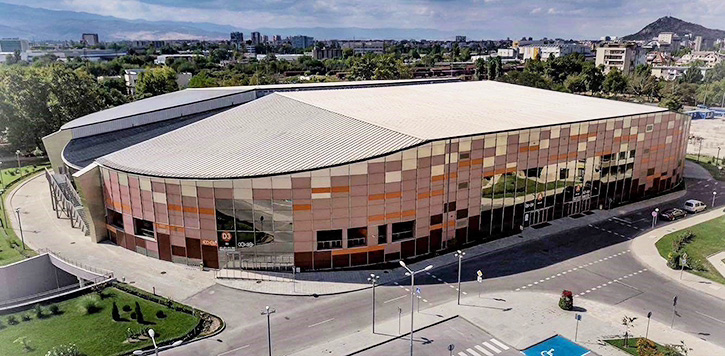 Tickets for ZADAR
With a capacity of up to 8,000 people, this arena offers a truly unique event experience for athletes and fans alike. It has already hosted a number of test events ahead of CEV EuroVolley 2021, including a CEV EuroVolley 2021 Men Qualifier involving the national team of Croatia, as well as the UEFA Futsal Champions League Finals held earlier this year as well. The city of Zadar has been home to the Croatian Volleyball national teams for most of the year 2021, with the CEV EuroVolley Pool C matches as the major highlight of upcoming the summer season.
NO TICKETS AVAILABLE DUE TO NATIONAL COVID-19 RESTRICTIONS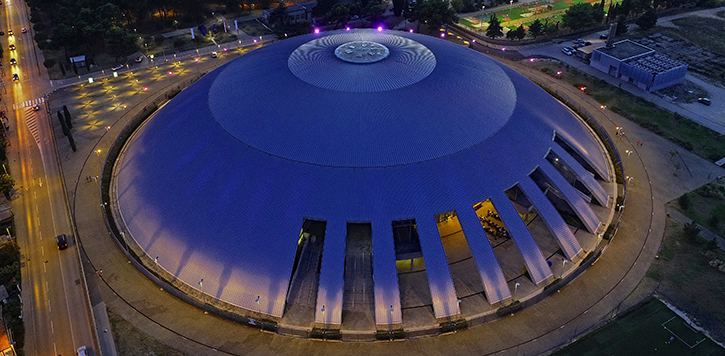 Tickets for CLUJ-NAPOCA
Versatile and unique in Romania, BT Arena is a state-of-the-art venue for sports and cultural indoor events. With a capacity of 10,000 places and modern infrastructure, BT Arena can host any type of event at a high standard of quality. The accessibility of the venue alongside the auxiliary facilities offer participants great experiences regardless of the type of event that they attend. BT Arena is the property of the city of Cluj-Napoca.
The following COVID-19 Rules will apply.